Aside from the project updates I will also post up reviews some of the equipments I have/had.
Here's a little known Canadian gem to kick things off:
Canwood Custom Percussions – out of Saskatchewan Canada. You've probably seen these on TV if you know who Wide Mouth Mason is. Oh here's a clip. Uh oh I think I just gave away my age.
According to their website, Canwood has been around for more than 30 years, long before the custom drum craze ala OCDP in recent years. Travis Who?
This particular snare is a 13×5 maple, pretty good shape for a 10 year old drum.
Bearing edge is cut at 45Ëš and it sounds the part too. Real sharp with a quick attack. Great for funky tunes where you need the drum to slice through the music without dominating the spectrum like a 14×8 with rounder edges would.
Snare beds are relatively shallow, makes for a real sensitive drum even if played quietly.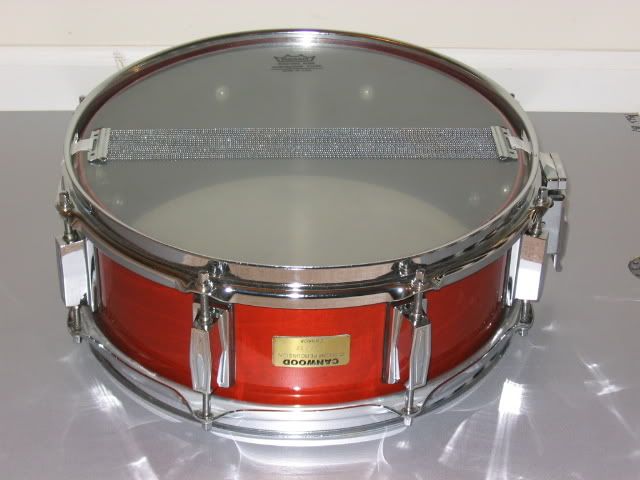 This drum now resides with the local youth oriented NPO AFC Vancouver, to replace the standard 14″ steel Pearl Export snare that was too loud and too piercing. This one definitely has more range and sensitivity, the 13″ size also helped to keep volume in check.